THE ULTIMATE GUIDE TO TRAVELING SOLO WITH TODDLERS
Are you ready to travel solo with your kids?! Here's what you need to know! I wish I had known these things before I left on my first trip with the kids so I could have planned accordingly.
Let's get this out of the way now before we move on to the good stuff. The most crucial ingredient to a successful trip with kids of any age is getting into a positive, relaxed, and flexible mindset before you leave. Imperative!
Go with the flow, take any meltdowns in stride, and relish in the fun times when your kids are carefree and smiling. Kids feed off your energy so leave your mood swings at home as much as you can. Get your superhero capes on ladies and gents, it's wheels up time!
REALITIES
No time to yourself, literally. On a four week road trip with my kids I feel like I maybe had one hour to myself the entire time. You can't leave them with anyone because it's only you. I hear higher end hotels have babysitters on staff but I have yet to try this out so I can't recommend it one way or the other. I'm going to give it a shot when we travel to London in April so I'll let you all know how that one goes.
Potty time! Plan on slightly dehydrating yourself. Only kidding… sort of. If you're the type of person who likes to drink multiple cups of tea or coffee in the morning, maybe it's best to cut back a smidge when you're traveling by yourself with toddlers. Let me paint a picture for you: You're thirsty and you need all the caffeine you can get. You have a great day planned full of fun touristy things. But whoops, you drank too much water and coffee and now you have to go to the bathroom for the fourth time before it's even 9. You drag your kids to the restroom with you where you pee, one of them lays on the floor having a tantrum (because you wouldn't let him stick his hands in the feminine hygiene trash container and the other is playing with the flusher. Now you have to wash errrrrbody's hands while you're inwardly not wanting to touch the kid who's been laying all over a public bathroom floor. You've now lost at least 30 minutes of your fun day to this ordeal. Now think about that every time you want to drink some water. Best maybe to chug your daily consumption of water only at nap times and bedtimes when you're in your own controlled, somewhat cleaner environment?
Now your kids have to use the restroom! Don't expect them to go when you go. My 3 year old certainly won't go if I ask her to. It has to be on her own time. Maddening. Expect them to tell you they need to use the restroom when you are quite literally the farthest point from a public

restroom imaginable. You make the trek back to the bathroom. They pee. You start back on your adventuring. Fifteen minutes later when you are back to your original spot of being the farthest point away from the bathroom you're toddler will exclaim very loudly for all to hear that she has to go poop. People, I kid you not, this legit happened more times than I can count. It takes up an extraordinary amount of time and energy. Just expect this to happen so you don't lose your ever loving mind on them. Road trip tip: keep a small potty in the car.
Adjust your timeframes and be realistic. I know you want to pack in all the sightseeing into 24 hours like you did when you were super young, energetic, and single but you can't. Everything takes at least twice as long with toddlers in tow. They walk far more slowly. They like to stop and smell the roses while stuffing their pockets with special rocks they've found on the sidewalk. Slow it down and don't overbook your days. Hiking tip: I've found on average we take an hour per mile to hike when it's only me and the kids. Think turtle pace.
They still need to run and get energy out. Try finding a park nearby first thing in the morning where they can be kids without you inhibiting them from doing stuff. Many cities have apps you can download that will show you were the closest park is to you. Or you can just Waze or Google Map 'Park' and all of them will pop up.
They still need naps. If you can see your kids are on the brink of meltdowns because you've been out all day take them back to where you're staying and let them rest for awhile. If you decide to skip naps in lieu of adventuring make sure to get them back to your hotel at a reasonable time for bed. Don't expect them to stay sane if you decide to take them out for a late dinner and then lose your cool with them. This upcoming tantrum will legit be your fault this time when they turn into a looney tune because of no nap. You've been warned.
You will meet pushback and negativity from many people. Mainly family. Some friends. Just ignore their words and regain your confidence as a parent that you are more than capable of adventuring with your kids on your own. Verbatim, my grandmother told me while we were on our four week road trip, 'This is breaking my heart. The kids might like to be home and see their daddy but are helpless. Cannot stop crying.' And then you'll have the passive people telling you in an unsure voice, 'Have a great trip, Melissa. Stay safe.' All the while their anxiety is literally palpable. This comes back to the great phrase of 'YOU DO YOU!'. Don't worry about what others are thinking or saying. You are doing this trip for yourself and your kids. No one else.
PERKS
The cost of young children is exceptionally cheaper and many times free when visiting attractions that charge an admittance fee. Something I can totally get down with!
If you can get them to take a good nap in the afternoon you'll be able to stay out a little later exploring your destination. I personally like naps in the hotel or AirBnB because it gives me a much needed break but I'm also always down for early bedtimes because I am 100% not a night person. I tend to be through with the world once evening roles around. Give me a 0530 wake up time though and I'm all over that.
I guarantee you'll hit 10,000 steps by noon! Make sure you're in a challenge with someone before you leave on your trip so you can totally blow their steps out of the water! Did I mention to you all that I'm a tad competitive? 😉 We always wear this FitBit which my husband actually prefers over the Apple Watch.
You meet people and locals far more easily with your children. When is the last time you were traveling alone, sans kids, on a subway or waiting in line to get a cup of coffee and someone struck up a conversation with you? Um, almost never. But when you have kids with you, people almost always stop to talk with me and my children. Local parents reach out and they love to share their opinion on all the best out of the ordinary places to visit.
Kids get little presents or behind the scenes access at so many places. We've been to several coffee shops or cafes where the barista surprises them with a little treat or cookie which makes the kids HAPPY beyond belief. The captain of a boat tour in Annapolis let them drive for a hot minute. I've heard of some kids getting to see the cockpit of the plane their flying on. All special and uber exciting moments for your kids. It's fun to witness their eyes get big from glee and enthusiasm.
Travel slower! You'll get to see or notice many things that others miss because of the speed at which they do life. Kids will show you all the fun little tiny details!
You will 100% learn how to parallel park. Let me preface this by saying parallel parking seriously gives me anxiety. I would rather park a mile away and walk than try to maneuver a giant vehicle into some tiny sideways parking spot. Alas, when you have children, parallel parking right in front of your flat trumps the horrendous thought of having to carry your kids and luggage a mile from your safe parking spot. I learned real fast how to do it on our epic road trip. It still gives me anxiety, especially when there is a line of cars waiting on me to fit into a spot, but it's better than dying trying to lug two toddlers and our belongings a mile ;).
Minimal domestic duties! Housekeeping, cooking, cleaning, laundry, kid appointments, etc. are the bane of my existence. Boring and monotonous.The #1 reason to travel right here. I will take any opportunity to skimp on my homely chores.
Less clutter! I don't know about you but I am severely affected by my surroundings. I like clean well decorated spaces and I get just that when I travel. When my home is extraordinarily messy with stuff everywhere my mind feels chaotic. Let's be honest, many of the things in our homes is just that, stuff! Stuff that we don't need and piles up on our already busy lives. I love the simplicity we meet when traveling.
THE BEST TIPS AND TRICKS
Save a special piece of candy, when the going gets really tough, as the very last resort. For example, when trying to make it the last stretch of a hike and you need one kid to walk because you're unable to carry both of them at the same time because total exhaustion has set into your bones. Or when on a road trip, it's the last thirty minutes of your drive, and everyone is screaming like a banshee. My secret weapon are these organic lollipops. Works like a charm every single time.
Toddlers have the attention span of a goldfish. Not once but twice have I turned my back to pick up one child to find that my oldest has wandered off. This brings me to a little tip. Buy these and keep them in your kids pockets. While I haven't even come close to losing a child on my trips, it gave me and my husband peace of mind knowing we had a bluetooth chip on them in the event something did go awry. My phone would shrill if one of their chips went more than 70 feet from me. The trick here is to get them to keep it in their pockets (if they even have pockets!) without playing with it. I'll gladly take any suggestions you guys may have on this issue.
Crucial: Plan ahead of time! It's far more difficult to look up things to do and hotels to stay at with little kids crying at your feet or climbing up your back to do a somersault off your shoulders. Keep your schedule flexible but have in mind some of the top things you'd like to see and do on your trip. Know where the grocery store is, the subway, nearest restaurant, how you'll get from the airport to your lodgings. Plan it all before! You can also scan all your necessary documents and save it to a specific folder in your Google Drive or Photos so that it's easily accessible at all times.
Don't wait until the last minute. This is imperative to maintaining your patience with the kids. When we are in a rush to leave to get to the museum, plane, or train on time we then rush and get frustrated with our children. We forfeit their independence to do things on their own. Like when we try to put shoes on for them when we know good and well they like to do it on their own. It only ends in tears. Give yourself ample time to get where you need to go. Kids are slow! Hurrying them with our agitation doesn't help the situation much.
Do you plan on touring a few different places at your destination? Brush up on the history of where your going ahead of time. It will deepen your experience while you're there and will give you more opportunities to teach your kids a few things as you go along #worldschooling.
If your kids are really young and you're outnumbered, avoid pools or large bodies of water. While my oldest (3) can swim on her own with a floatie vest pretty well, my youngest is still too top heavy and falls forward every time he wears one. Because of his age he doesn't understand running around the pool isn't safe and that jumping in without me will land him drowning underwater. It is far too stressful to manage two small kids on my own. Trying to hold one squirmy toddler while the other is jumping in your arms at the same time is beyond my capabilities. Use your best judgement on this one.
Bring your most favorite and effective headache medication. It's inevitable. You'll need it.
Safety: We used the Life 360 app so my husband could know where we were. My only caveat to this is that it will put a dent in your phones battery life. And it lets you know how fast the person is driving and how many hard brakes they've used… which may or may not be a feature that you love (I'm a quick accelerator and a late braker) 🤦🏼‍♀️🙈.

You may have a few nights of bad sleep. It may take a couple of days, but your kids will learn to sleep outside of their normal environment which is huge if you want to keep traveling. I'm sure there is some scientific research out there on the importance of adaptability in kids to back this up. Creating a similar environment to their one at home will help everyone get a good night's rest (ie: white noise machine, making the room dark, and making sure they have their one special blankie that they sleep with every night).
Accept all the help from the kind strangers! People genuinely want to help you. Learn to say 'Yes!'
Pack your bags, and then take half of it out. Literally. You don't need that much stuff. The bare essentials are all that is necessary. You only have two hands and you need them free to keep your kids close by. Try getting all of your things in one backpack. This 35 L backpack by Cotopaxi is my absolute favorite! Keep this mantra in your head the entire time you travel: 'Less is more. Less is more.' Don't forget it. You are the only adult in this travel party therefore you are the ultimate pack mule. All you bring is all you must carry. Plus your kids.
Keep some small bills of cash on you for tipping people. Also, consider a small gift card for all your flight attendants when you board any long haul plane flights. This is bound to ensure you have extra support and a successful flight, right?!
Pray fervently before and during your trip for grace, safety, and patience with your children. Pray that they have a thirst for knowledge and are able to soak up all the new things they are about to witness on your trip. Pray for minimal meltdowns and that all of your effective communication skills that you utilize on your kids remains at the forefront of your mind should you all reach critical mass.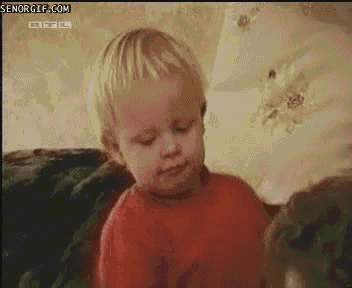 ACCOMODATION TIPS
Avoid stairs when booking your accommodations. Let me tell you a story of a time that I booked a flat three flights up. And I knew it ahead of time! What was I thinking??? Clearly, I wasn't thinkng but it is exhausting and a royal pain in the butt to take your things and two small children up an absurd amount of stairs in a building with no air conditioning in the middle of summer several times a day. If you're solo with the kids just skip right over that rentals listing. Your non-sore body will thank you later.
When booking your lodgings make sure to read the reviews. Often times you'll find that a place isn't very clean, has zero blinds in the home, is up three flights of stairs, and has considerable road noise.
Make sure wherever you book has wifi, laundry facilities, a refrigerator, a microwave, and air conditioning if it's in the summer. During our summer stay in Montreal the weather was beautiful outside but the second you stepped inside our apartment you began melting. There were only two fans in the place making it stagnant and brutal at night when trying to sleep. I actually left two days early because we couldn't stand the heat inside any longer. Serious first world problems right here but I love some air conditioners.
If your kids don't like showers then make sure your place has a bath. A clean one.
Renting an Airbnb or vacation rental that has a separate bedroom or a hotel suite is preferable to the normal hotel room that lends you zero privacy. Having another room to go to after the kids go to bed or before they wake up prevents you from either having to lie in bed motionless for hours staring at the ceiling or sitting on the bathroom floor reading a book. Although, I will have to say that I have a solution to that and it is Airpods and some excellent audio books. Well worth the money and monthly subscription rate!
DINING TIPS
Forgo the sugar. Find snacks that are nutrient dense that will keep them full without the sugar spikes.
If weather permits, eat your meals outside! Especially dinner when kids are always at their grumpiest. Google the must try restaurants wherever it is that you're staying, order takeout, pick it up and head to the closest park for a picnic where your kids can run and eat at the same time. It has gotten better as my kids have aged but eating out with them is still difficult. They don't last long in their seat before they want to start running around to play. They get frustrated when I try to get them to stay in their seat. Then the volume of their whining and later crying starts to escalate. It makes mealtime far less enjoyable when you're stuck in a restaurant with two cranky toddlers.
If you do decide to eat in a restaurant with your toddlers, look at the menu ahead of time to figure out what your going to have so you can order as soon as you sit down. Also ask your server to bring the check when they bring the food out and a box for leftover food if you think you'll need it. I never know what my kids are going to eat. One day they like something and the next day they think it's disgusting. When toddlers are done eating, they want to start burning off more of that insane energy that they have. Best to have the check and food packed up as soon as possible.
If you stay at a hotel with a buffet style breakfast included try to get to it as early as possible so it doesn't fill up. Seat your kids closest to the buffet area. You are going to have to get up multiple times to get drinks, plates, silverware, etc. for everyone. You want to be able to see them and they want to be able to see you when you leave to get them something else. If only I had eight arms my life would be so much simpler! Fix their plates or pile one plate sky high and then dish it out onto individual plates when you sit down. It will save a trip so you don't feel like you're spending the entire meal standing up.
Take a trip to the local grocery store for snacks and simple meals you can easily grab from the refrigerator throughout your trip. Read the labels! If you're in a country where it's not your primary language being used, look up a few words for ingredients that you do or don't want in foods you plan on purchasing. Stock up on healthy snacks and simple meals you can feed them on the go. Tapas style meals have always worked extremely well for the three of us. Crackers, cheese, salami, cumber, carrots, hummus, low sugar yogurt and fruits.
I'm not sure I even need to say this but don't let your minions get hangry! Always keep some snacks in your bag and start thinking about lunch and dinner long before it's lunch and dinner time. You don't want to be left scrambling to find a place to eat when it's later than your normal meal time and you can't figure out why everyone is acting like a fool.
Best of all and more importantly, you can still have pizza delivered to your front door. Need I say more?
Moral of the story: book a large place, throw your anxiety out the window, eat your kids leftover pizza and drink your wine with a smile when your kids go to bed. This is a fun trip, remember?! You don't have to drink your wine in tears hiding in a tiny hotel bathroom and you don't have to be bored stuck at home with your kids😀🍷🌴💃 Bottom's up Mom's and Dad's, you've got this!