Four Week Road Trip Solo With Young Kids
I got to my kids' preschool a day after summer camp registration opened up. And then the most soul crushing moment occurred. The director told me all the camp slots had already been filled (😩) except for the very last camp that took place two weeks before the new school year started.
That meant I had two and a half months with my kids in North Carolina summer heat to entertain. Two and a half months! Daunting. Exhausting. So many emotions were floating through me.
I love my kids (ages 17 months and almost 3 at the time of trip). I really do. But the thought of finding things to do every day for that length of time that kept them engaged and myself from going cray cray was a hard pill to swallow.
This is when I began to revisit the idea of traveling with my kids alone. It wasn't a new thought that randomly popped into my head. It's something I had previously asked my husband many months ago. But I was consistently met with a resounding no from him.
It took quite a while for me to work on getting his stamp of approval on travel. Once I was given the go ahead I ran fast with it before he changed his mind!
We knew Zack would be slammed with work and studying towards the end of the summer so that's when we targeted our journey dates. He was hardly going to be home anyways and the kids and I needed some excitement in our lives.
I did some research, made a route, and began committing to the four week trip by booking our hotels/airbnb's so I couldn't chicken out when it came down to it. Step number one on any trip, commit! The rest will follow and unfold with ease as you travel along.
Where Did We Go?! Let's Count.
Greensboro, NC
Williamsburg, VA
Annapolis, MD
Tarrytown, NY
Scarsdale, NY – Greenburgh Nature Center
Salem, MA
Portland, ME
Burlington, VT
Montreal, QC, Canada
Syracuse, NY
Watkins Glen, NY
Corning, NY
Hershey, Lancaster, and Ronks, PA
Gettysburg, VA
Luray, VA
Blacksburg, VA
Matthews, NC – WE MADE IT!
Zack wasn't entirely comfortable with us leaving on this trip and he didn't want us to fly so road trip it was for us. He had many concerns about the entire thing, reasonable concerns that most people would have. But we can't live in fear of bad things happening. That isn't living.
This was kind of our trial run. I had to prove to Zack that I could manage on my own with our children out of the comforts of our hometown. Quite honestly, I feel I managed beautifully. And now I have full permission to travel to several amazing countries with our kids. Suggestions on where we should travel to next?
Trip Logistics
This was a carefully thought out voyage. We traveled almost every other day giving us one full day to explore in every city.
Our main destination was Montreal where we spent a week. I really wanted the kids to experience a city where English was not the first language. Plus, I have a small love affair with the French language so this was a no brainer that this would be the highlight of our trip.
On travel days we would leave at my kids nap time around 12:00/1:00. I never drove more than 4.5 hours at a time. Yes, I calculated each destination to not be longer than a 4.5 hour drive when planning the trip.
If you haven't noticed already, toddlers don't like to be strapped into car seats for extended amounts of time. Some days our drive would only be three hours. Some days four. The less time in the car the better.
If you've never driven with young kids by yourself (and mine are both still rear facing in their car seats) then let me explain to you the number of times they need something. Oh wait, I lost track. They ALWAYS need something.
I'm a fairly short and small framed person so it was difficult for me to reach back while driving to give them something to eat or play with. Hence why we left at nap time so my distractions while driving would be minimal and I could have some peace and quiet listening to my audiobooks. I'd say it's a win – win for everyone!
How Did I Decide On Where To Travel To?
As much as I have traveled in my life, I had never traveled north of Washington, DC (you say whhhhattt?!) in the USA. We also live in the South where it is brutally hot in the summer.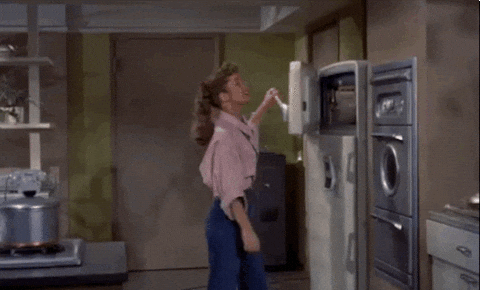 No one even wants to step outside where we live. And keeping kids cooped up inside is just stupid miserable. Not wanting to suffer through daily sessions of swamp ass in NC heat, I decided to take us up North and explore cool areas that I've never been to before!
We were not disappointed! Ladies and gents, upstate NY is gorgeous! We totally lucked out with the weather. Only one day did it rain and that was a travel day. The remainder of the trip was spent outdoors in a blissful 75-80 degrees. Ahhh, happiness right there folks.
How Much Money Did We Spend?
I'm not going to break it down Barney style for you in this post but we spent roughly $5,500. This number includes all our lodging, food, attractions (not to mention the small fortunes I shelled out for the attraction photos at every big place we went to because I'm a sucker like that), gas, toll fees, passports for the kids, setting up an llc and website (I have to monetize this trip somehow), and my one and only ticket (in my defense, I don't read French very well and parking is a bit insane in Montreal, LOL). For being gone for four weeks I'd say we did pretty well on the budgeting side of things.
Results
We had an EPIC adventure. My kids were exposed to many new things and new people.
The three of us learned so much. My creativity levels were through the roof.
August and Oliver were engaged. I could practically see their minds soaking up all the new sights, sounds, smells, and tastes. Especially when trying the local delicacy in Portland, Maine, a Ring Ding. Oh, you've never heard of that?
Me either! Try it next time you're there. You won't want to share it with your kids because you'll be inhaling it so fast. Who knew a gourmet dark chocolate whoopie pie could taste so delicious? Did I mention that we ate this at 9:30 in the morning….. Mom of the year award goes to me for sure.
These kids got to experience almost every mode of transportation out there except for a helicopter. New foods daily. New people. New cultures. Every playground along the eastern coastline. Not to mention that they learned to sleep in a different environment every other day. They were troopers and I'd say no formal education could ever match the tangible encounters they've just had.
Yes, there were still some meltdowns along this trip. Nothing is hunky dory all the time but it's not all rainbows and sunshine at home either. You might as well go out and explore new places during the meltdowns and sassy toddler years instead of being cooped up in your home experiencing the same thing because you cut your kids toast the wrong way. Just sayin'.
Benefits
The benefits of traveling with your kids far outweighs the extreme amount of work it requires. I grew more confident as a mother and as an individual through this trip.
I found that I love how traveling broke up the monotony of everyday life and tasks. One of my goals for 2019 is to cultivate a more intentional life for me and my family. And exploring new places is key to meeting this goal.
I've met many parents, young and old, who have told me with emphasis that they wish they could or would have done something like that when their children were small.
Guess what? You can!!! We are all capable of leaving our comfort zones in pursuit of adventure. You are stronger than you think. More outgoing than you think.
The hardest part about taking the leap into anything new is changing to a positive mindset and setting aside your fear of the unknown or the fear that your child is going to be a total lunatic the entire time 😏😉 You absolutely 100% can do this and enjoy it at the same time!
So, here I am today to hopefully inspire and encourage you. Please comment below and share your experiences with me! Stay tuned for my best travel tips and realities you should know before you do jump on a plane with your minions by signing up for the newsletter below.